Silk for his delicacy
Dressed in a jabot, it will be the most beautiful effect.
Price of this silk shirt with jabot and three initials in size 15 : 436€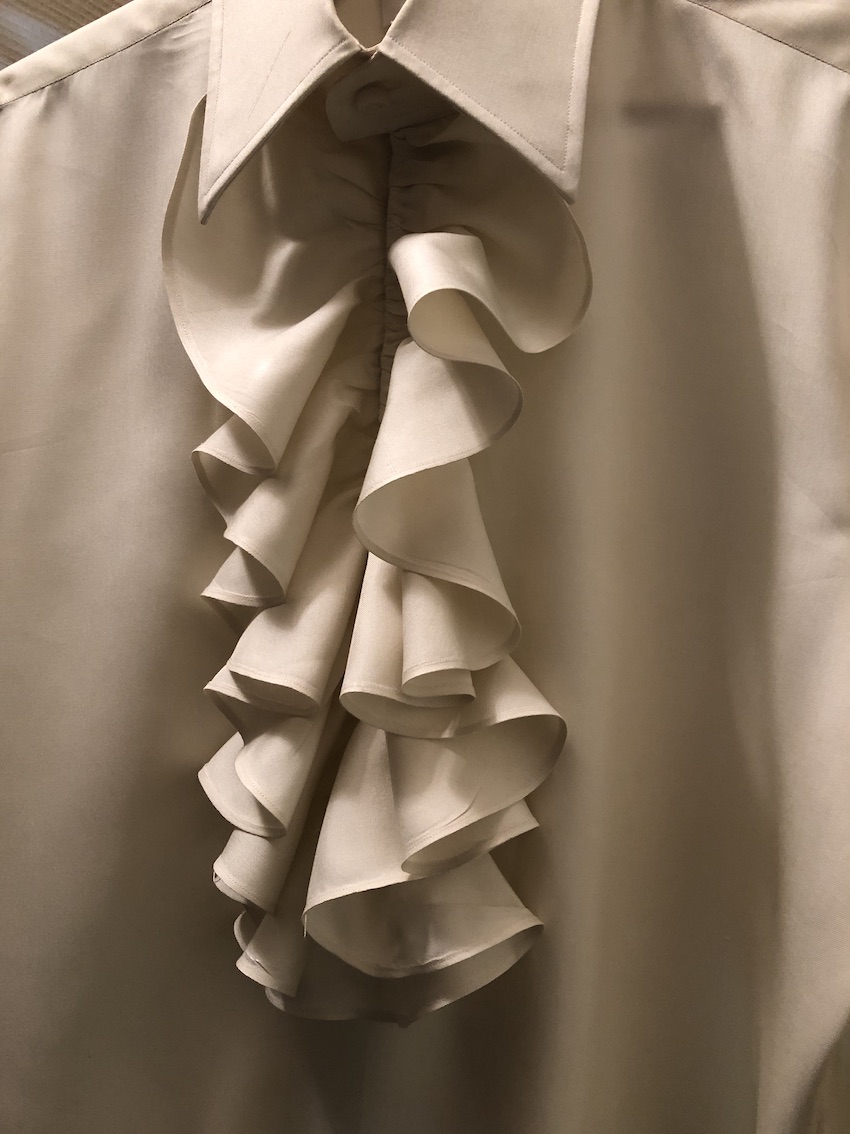 Silk makes this jabot an air element for the shirt.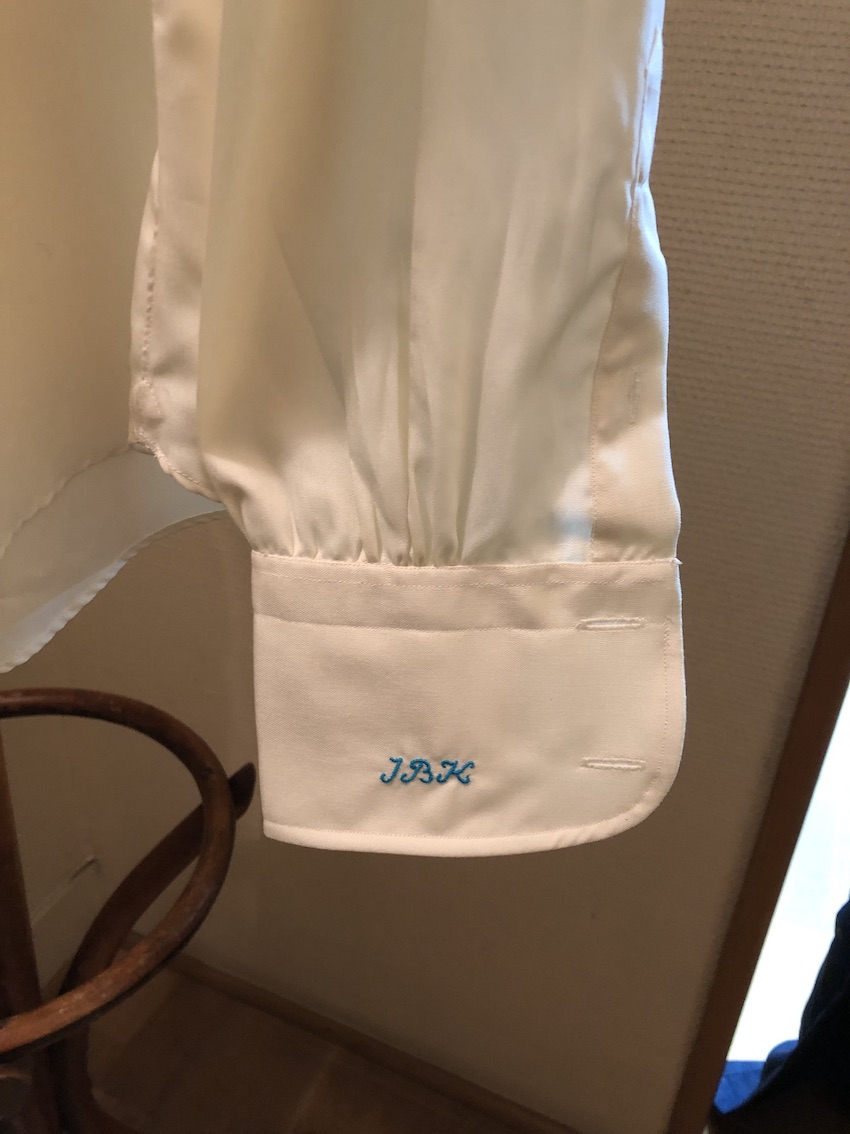 Initials in size 15 type anlnitials in size 15 English type affixed to the wrists. Price of the initials : 50€ the two letters, 75€ the three letters.