Turn to 90° !
Courtot's House never stop to make your head spin !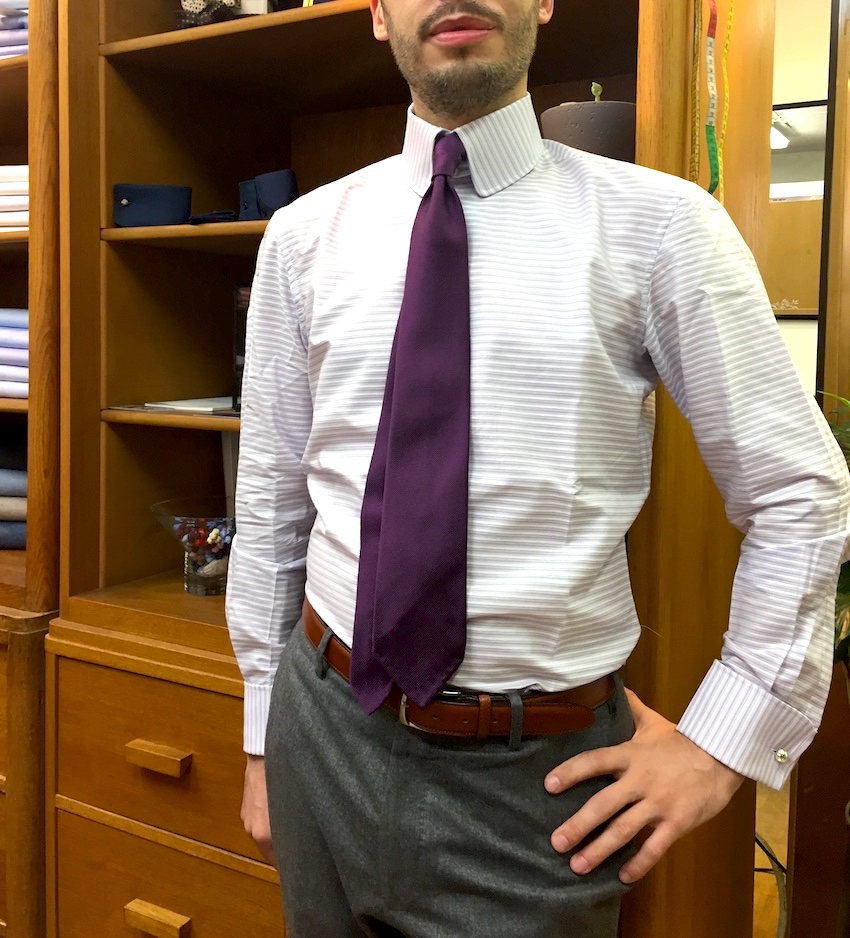 No it is not a mistake of fabric sense, just a new original idea of Cédric, our fervent amateur of Courtot shirt.
When he asked us to cut his next shirt perpendicular to get a horizontal stripe, we do not hide that we had raised some doubts about the final result ... And yet! He was right to insist, since the completed shirt seduced our entire assembly and the few customers present at the shop during the discovery!
Here is our chosen, the shirt of the week! Hoping that you will enjoy it as much as we :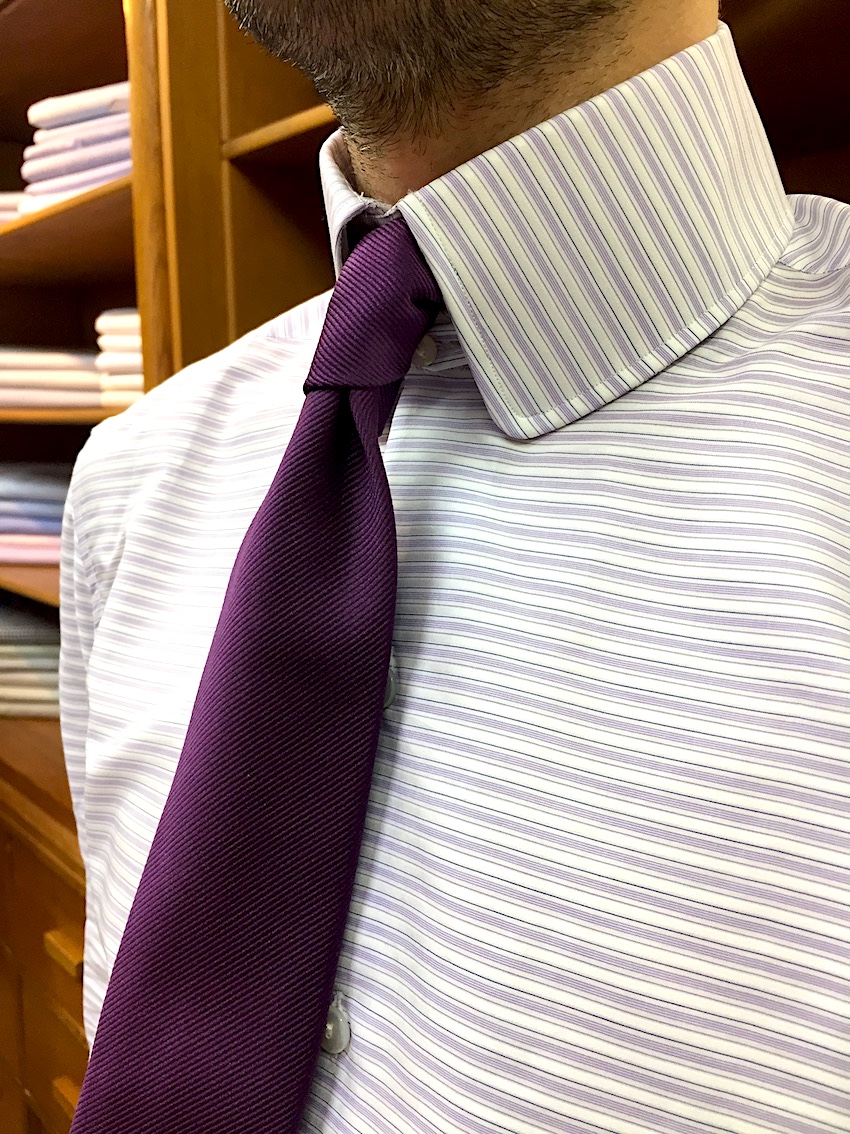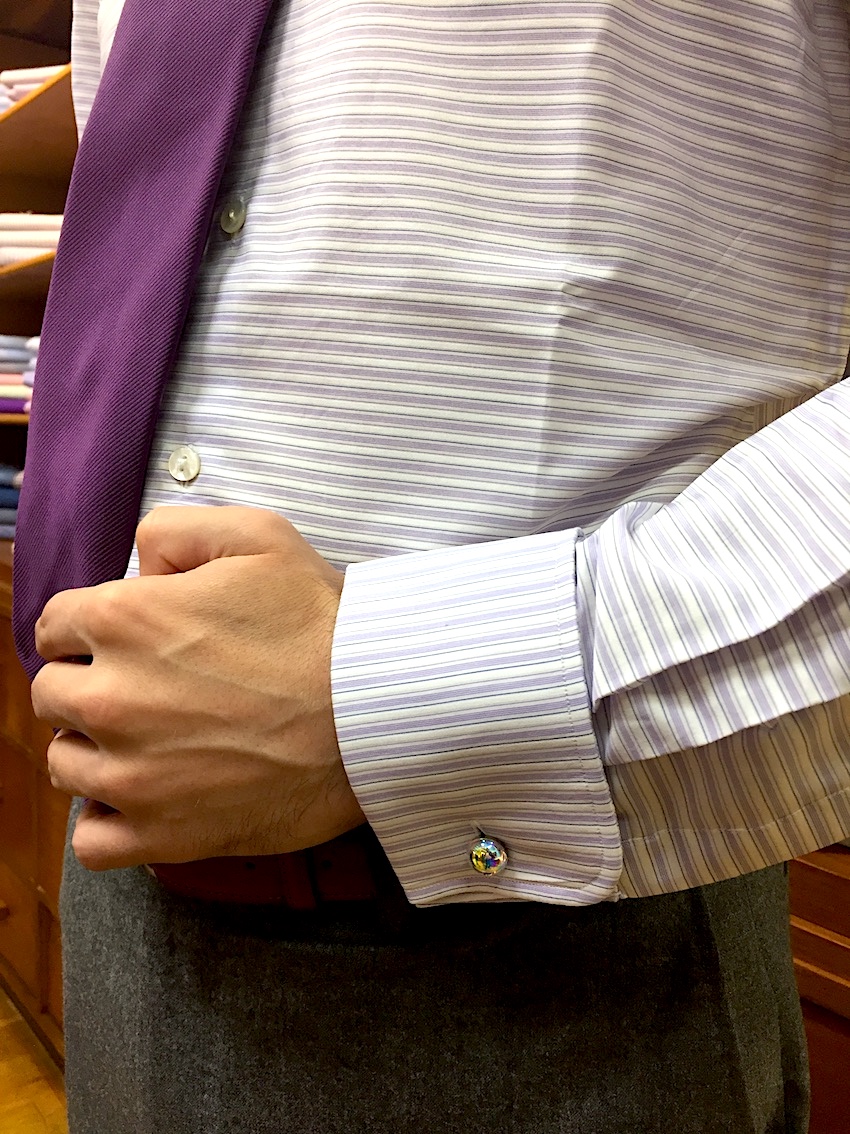 Purple and navy striped poplin shirt (English collar and rounded french cuffs), 280 €
CHATO LUFSEN silk tie, 145 €
WARMAN Crystal cufflinks, € 95 per pair
A good reason also to suggest combinations of purple tones, color of spirituality and reflection. And especially, a color with which everyone dares to play with contrasts. It will sublimate your next outfit, for the next celebration or just for every day.
Come and discover our range of fabrics and our accessories in our workshop !